Customs services
The customs clearance department of SPEDITION FEICO, s.r.o. was opened in Prostějov in 1998.
We provide all customs services by using experienced and specialized employees.
We are holder of the AEO-certificate (Qualified Economy Subject) since January 2011.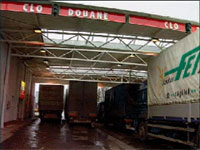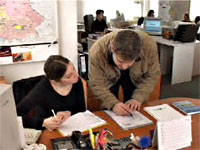 We offer customs declaration for export, import and transit shipments. ( T1 , T2 , Carnet)
The documents for import and export are produced in an electronic form, in the systems ICS (Import Control System) and ECS ( Export Control System )
We also produce T1,T2, Carnet Tir in an electronic form, in the system NCTS (New Computerized Transit System)
We also take over the liability to customs duty in all the customs declarations. We provide aswell Carnet Tir, CMR and certificates of origin and status of the goods (EUR.1, A.TR). We provide Intrastat agendas,and we operate a public bonded warehouse. We are offering aswell , consulting and training activities for Customs procedures and activities.