Certification
We achieved the Certificate of Quality Management ČSN EN ISO 9001:2009 in 2004
Regular annual inspection audits are carried out with success. A big certification audit is carried out once in three years. The last recertification was dated on 3.9.2010 with certificate prolongation up to 2.9.2013.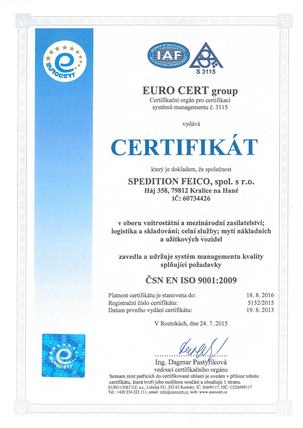 The Certificate for Qualified Economy Subject was issued for our company in January 2011.
The Certificate was issued by Customs Directory in České Budějovice based on inspection of reliability of our company, knowledge of customs problems, financial stability and functionality of inner procedures.